Origins of the RUSH Network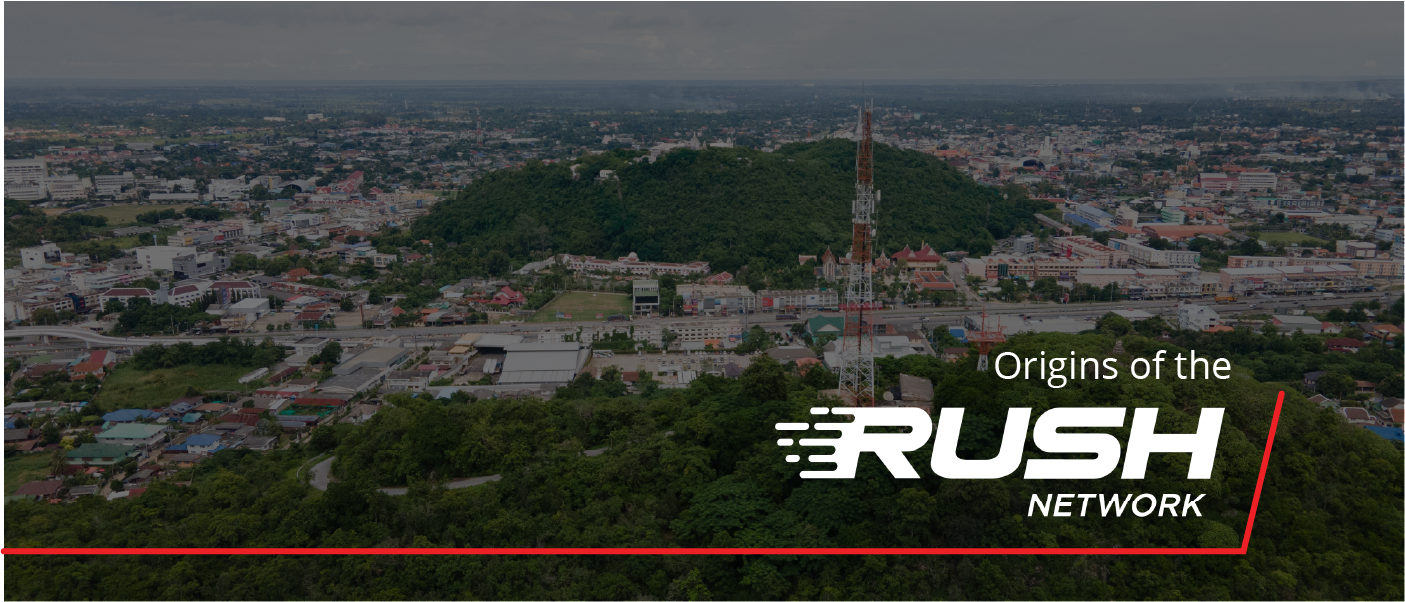 The RUSH Network has been in the making for more than 10 years of continuous design, development and improvement. Many years ago, the founders of the RUSH Network were providing outsourced IT support services to home and SME customers. We noticed that most of our customers were struggling with frequent internet and telephone downtime and connectivity issues. Our own office as well as our customers experienced regular downtime and poor connectivity as a result of outdated copper technologies, theft and poor customer service offered by the incumbent telecommunications provider we had to rely on.
Our founders decided that we needed to source a more reliable connectivity provider to use for ourselves and recommend to our valued customers. After investigating alternative connectivity options, it was well established that the copper technologies used by alternative providers offer bad quality service, are hampered by theft and thus it will not be a sustainable and reliable solution to use in the future. We came to the conclusion that there weren't any existing providers of reliable and affordable alternatives for SMEs and residential users to use.
This is when WIRUlink was born and the build for the RUSH Network started - a fast, affordable and reliable fibre backed fixed wireless network to serve as a better solution to meet the demand for quality internet and telephone connectivity for end users. Over years of building the RUSH Network, testing most technologies in the market for reliability and affordability, we have since evolved to our 4th generation of Fixed Wireless technologies to offer increasing speeds and reliability to everyone.
The success of the RUSH Network is a result of years of experience, state-of-the-art technologies, a passion to always offer the latest and best service as the market and technologies evolve, and ownership of most of the High Sites on our network. All our high site towers have backup power installed and this is monitored 24/7/365 by our team to make sure all our customers always stay online. Throughout load shedding the RUSH Network is still 100% operational.
We made a deliberate decision to deliver last-mile wireless connectivity on the RUSH Network using open ISM spectrum to remain affordable and sustainable for use by home and business customers. Our research shows that access to affordable connectivity using licensed spectrum is hampered by the cost of the customer's CPE equipment and ICASA licence fees.The combination of our Cambium Networks PMP450m last-mile technology together with our self-owned infrastructure, allow us to effectively control the ISM spectrum in the areas that we deploy in. This means that we are able to offer quality service comparable with licenced spectrum operators, but at a much lower cost to end-users. The RUSH Network backbone has been built using a combination of fibre and licensed carrier grade wireless links for maximum redundancy and uptime.
ISPs are offering many different broadband and voice products using the RUSH Network. Some even offer products with strict SLAs due to the reliability of and excellent service offered by the RUSH Network. ISPs making use of the RUSH Network, are offering packages with speeds of up to 50Mbps as well as many other hosted voice solutions.